I look through my Bloglovin feed every morning in bed. It's not as productive as coffee with a side of the morning paper, but it's what I do. Anyway,
How Sweet It Is
posted a summer bucket list about two weeks ago and it got me thinking of what I'd include on my SBL.
I'm no newb to the world of list making. In fact, I make lists pretty impulsively...and I'm trying to curb the amount of lists I post on the blog. Lists are cool but they're not
that
cool.
Without further ado, here are the things I'd like to do this summer.
TAKE A DAY TRIP
The travel bug is strong with
this one
me. I'd really like to go to Yosemite or Half Moon Bay. Or Santa Cruz. I have an unexplained obsession with the Boardwalk during summer. I think it stems from those commercials I grew up watching. Plus I've never had a bad experience at the Boardwalk. And really, day trips are basically mini road trips, which are just an excuse to do this:
GO TO A CONCERT
It's been too long since I've enjoyed a summer concert. Getting to hang out on the lawn with a concert blanket (and perhaps a spiked drink) sounds so appealing. The Killers will be playing in Golden Gate Park this summer for some festival. I'm pretty sure tickets are sold out by now, so maybe I'll have to figure out another way to hear them play live. Either way, it's an excuse to go into SF.
GO TO A BASEBALL GAME
A's, Giants, I don't care. Just take me out to the a ballgame. I'm dying to eat a hot dog.


MAKE ICE CREAM
The AC is fixed in our apartment and the new apartment also has AC, but I'm still on this kick. I'll make coffee ice cream for sure. Maybe I'll convince Brandon to help by also making cookies and cream (his favorite). Sorbet seems like homemade ice cream's much easier cousin, so I might start with that.
WATCH I WISH I WAS HERE
Zach Braff wrote and directed and stars in another movie that looks equally as wonderful as Garden State. GS is one of my top five movies and I think I've already spotted an allusion to it in the new trailer. Either that or I'm totally fangirling and reading way too much into it. But if I'm right, then I'll be so proud.
SPEND A WHOLE DAY EATING FRUIT
I recognize this is a bit strange. But my whole life my dad, aunts and uncles would reminisce about their summers growing up in El Salvador. They'd go camping on the beach and sleep in tents made of driftwood and bed sheets. During the day they'd would row out to islands covered in wild fruit trees. And they'd pick and eat as many mangoes and papayas and whatever else they could get their hands on all day. Then for dinner they'd have fresh seafood soup and hang out around the fire. I'm not exaggerating. This is my dad's go-to story about summertime. Naturally, this epic story makes me want to eat fruit all day and seafood all night. But since I don't have an unpopulated island and this isn't the 60's, this little task will have to do. I think it would work best on a Saturday or Sunday, but my goal is to buy a ton of local fruit and then
eat.it.all.day
(while tanning, because I
have basic tendencies
) before whipping up a refreshing seafood feast for dinner. #thedream
HAVE AN AT-HOME SPA DAY
Hashtag sooo basic. But whatevs, bring on the avocado and honey and yogurt and mayo and sugar and get it on my face/body/hair. I'm super interested to see what works and what just stinks. In my dream world, I wouldn't do this alone. But so we're clear, the lack of girls who are willing to rub mayonnaise on their face or hair will not stop me from doing it on my own. I've done olive oil "treatments" in my hair before and might have to bring that back. My hair has been brittle and fried-feeling ever since I spent the day at the lake.
-----------------------------------------------------------------------------------------------------------------------
Obviously, the likelihood of me actually doing these things is slim thanks to my full time job. But whatever, a girl can dream. That's what the weekend's for, right?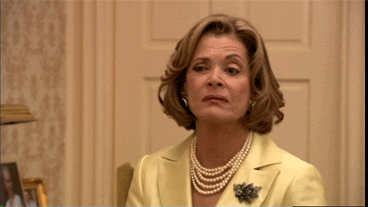 How I feel about working during summer.
//
♥ A